As J5 would say at the end of a break: It's in the books! Day One of the National is wrapping up and w are having an AWSOME time here in Chicago. From historic pieces of memorabilia, meeting you break-a-maniacs, a diamond Mike Trout pulled, and JK is trying to break a world record! Let's go behind-the-scenes here at The National.
The VB truck is unpacked and the team is set up at booth # 1519 here at the National. So far the show has been INCREDIBLE! We have been getting to meet you in-person, pulled a monster Mike Trout card, drooled over a few displays, and even tried to set a world record!
MIKE TROUT DIAMOND ICONS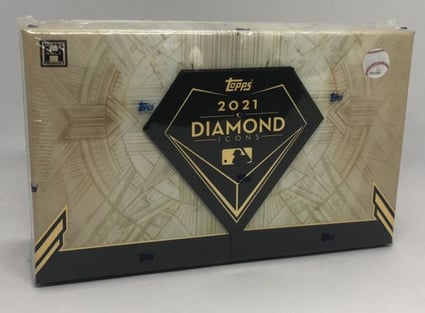 We broke 2021 Topps Diamond Icons, going hunting for a belt (a card worth $1,000 or more!) card. Good thing we brought our fishing pole on the hunting expedition because we reeled in a MONSTER fish. Autograph, Diamond, Relic, Gold of MIKE TROUT. There is an actual piece of diamond (get it - diamond icons? Baseball diamond./real diamond)!) on the card so this beauty is a redemption. The rest of the box still had some HOT cards inside! Check out this video:
BILL RUSSELL PERSONAL COLLECTION
Legendary Celtic, Bill Russell, is auctioning off his personal items to benefit his charity, MENTOR. A few of the items are on display for you to see! We LOVE seeing this 1956 Olympic Gold medal; perfect timing with Tokyo games happening now.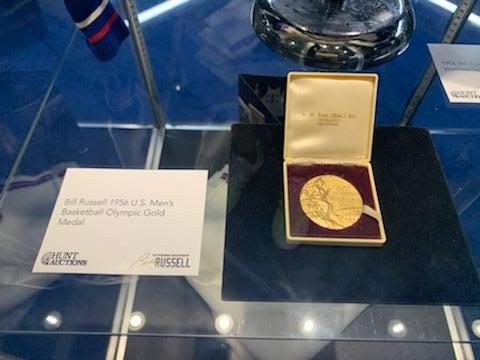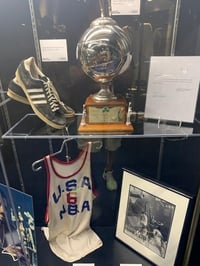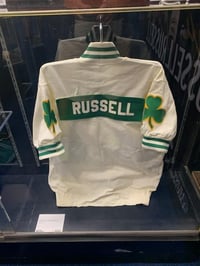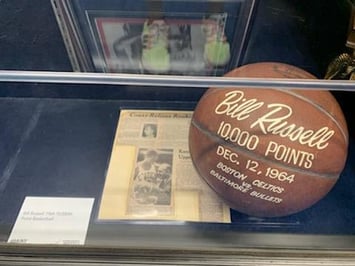 Don't forget - if you want to try to pull a Bill Russell rookie card, graded by PSA, we have a set break HERE.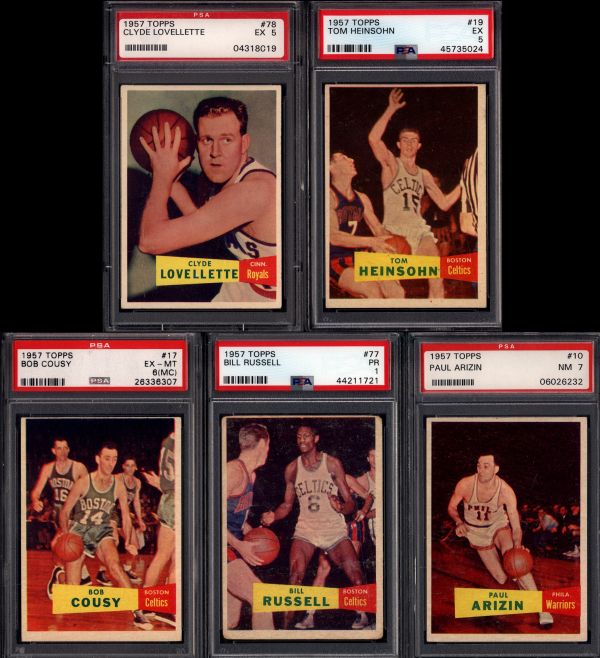 ALL THE COBBS
Heritage Auctions has THIS many red T206 Ty Cobb cards. Oh. My.
If you're drooling over the Cobbs like we are right now, you'll want in our on 250-card Graded Hit Random! In the break is a T206 Red Ty COBB!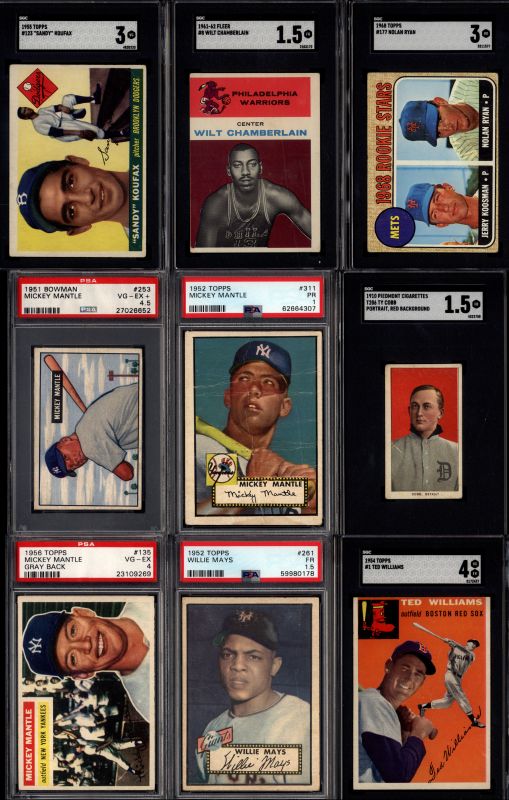 VINTAGE WAX
Baseball Card Exchange brought out the HEAT for the National! Look at these sealed 1971 Topps wax boxes 👀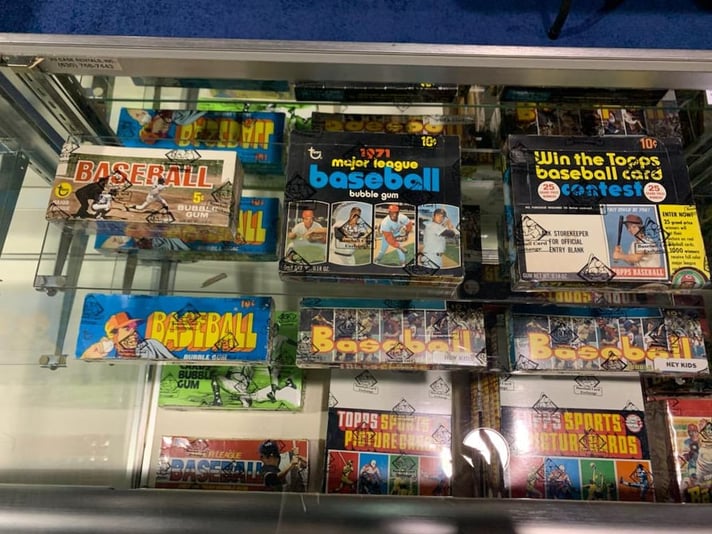 If '71 is your game, we've got a set break you can get in on HERE.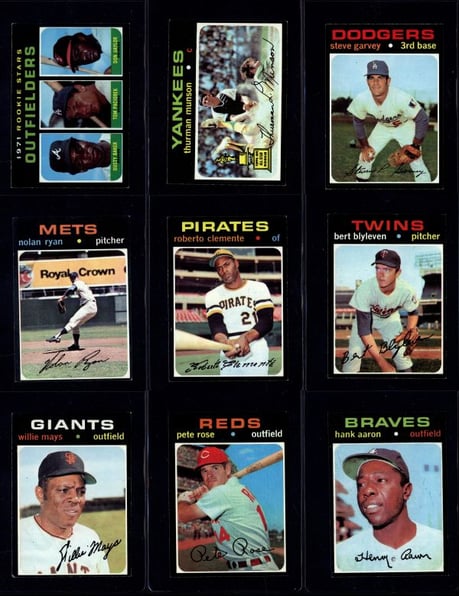 WHERE THE MAGIC HAPPENS
Here, Leighton, S10, and Mark are breaking at the booth. Something special is taking place here that we'll share with you soon 😎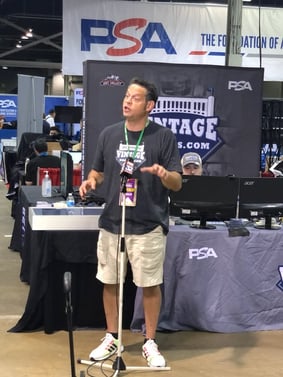 CAN JK BREAK THE WORLD RECORD?
JK is trying to break the world record for most pieces of vintage gum eaten. We tried to see if there is such a record. There are records for number of sticks of gum chewed at once, biggest bubble, longest chews ...nothing for most vintage pieces, though! JK is munching on piece number from from a 1977 Topps Cloth pack here - piece number five so far:
MEETING YOU!
If you're at the National, please stop by our booth here at #1519! Can't wait to see you; stop by ANY TIME! First photo is Scott Brewer and J5. Bottom photo is Mike Keller and Brian Hawbaker.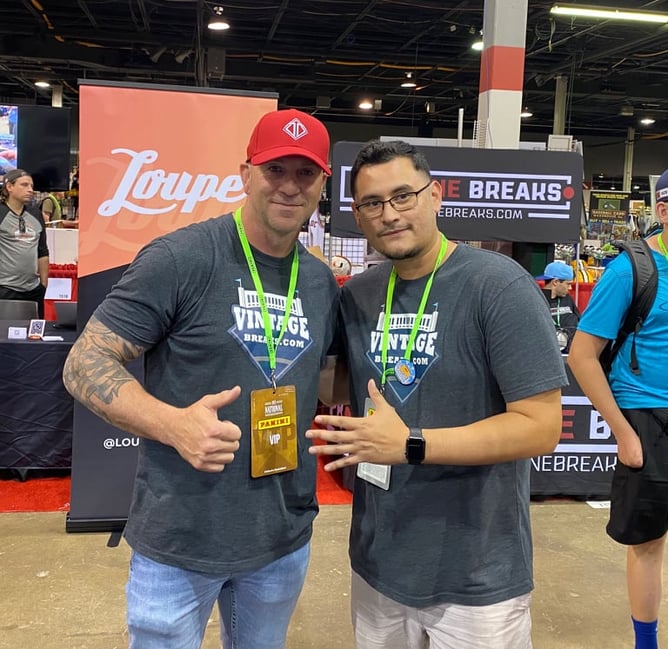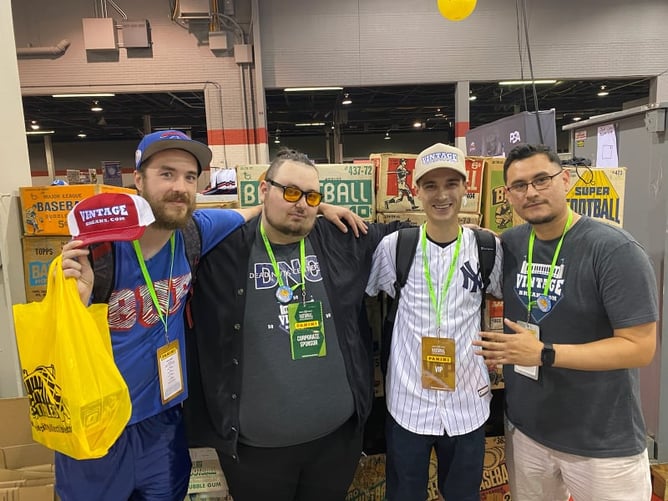 You still have time to enter our contests, too! We're giving away a FREE MICHAEL JORDAN ROOKIE that you can read about here. $25,000 in prizes is also up for grabs in our big EVENT that you can get in on here.
WHY CHOOSE VINTAGE BREAKS?
Vintage Breaks offers THE BEST VALUE IN BREAKING.
When you check out for a spot the site, the price you see is the price you pay. Taxes and shipping are included! Your cards always come protected in holders. The last time you mailed a package out had to have set you back more than three bucks, right? If you buy a $3.00 spot, you get your card holdered and shipped for that price.
You NEVER go home empty-handed. You always get your spot! Unlike team breaks or division breaks where other breaking companies may pocket your cash and send the unlucky home without a card, you always get your spot at Vintage Breaks.
Lack of product in stores has been a problem; we see the same empty shelves that you do. Target has paused all card sales! If you can't find cards, Vintage Breaks is your solution!.
FUN! Cards are our passion! Isn't is just more fun to chat with other collectors? Come hang with us and other collectors just like you during our breaks.
Even if you just want to watch the show, chat, and meet new collectors, that's always welcomed!
A Vintage Breaks, we have our main breaking show in New Jersey (The North), to go with our night owls in the South (Georgia), and the West (Arizona). You can always check our CALENDAR to see when we're breaking.
CONTACT US ANY TIME
If you have any questions about a product, break, shipping, or even if you're interested in SELLING a collection, reach out any time!