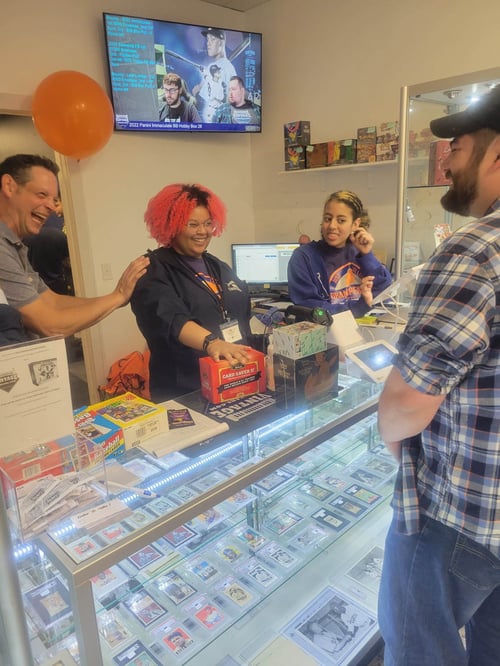 If you're in the Milburn, NJ. area, come stop by our retail store! You can shop the newest products, and check out our vintage collection available for purchase. Here is what is NEW at the shop and the hours we're open.
From vintage cards to the latest releases, and all the card savers you need, we are always stocking our retail store. If you're in the Milburn, NJ. area, come swing by 296 Millburn Ave in Millburn, New Jersey 07041. Our store hours are: Monday - Saturday (closed Sunday) from 12:00 PM - 7:00 PM.
One of the newest products we have for you is 2022 Bowman Chrome U football. With the new NIL rules, you can find some players in their college uniforms with logos! The checklist includes big names like Bryce Young, Caleb Williams, and Anthony Richardson.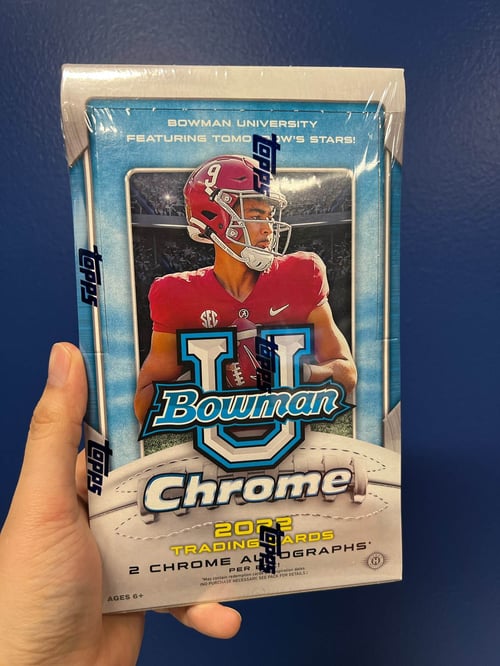 We also keep a huge stock of vintage cards, too. Where else would you find multiple 1933 Goudey Babe Ruth cards?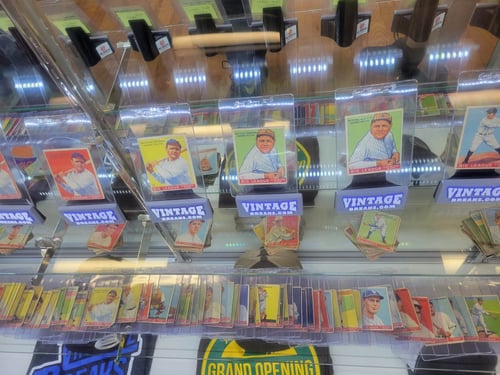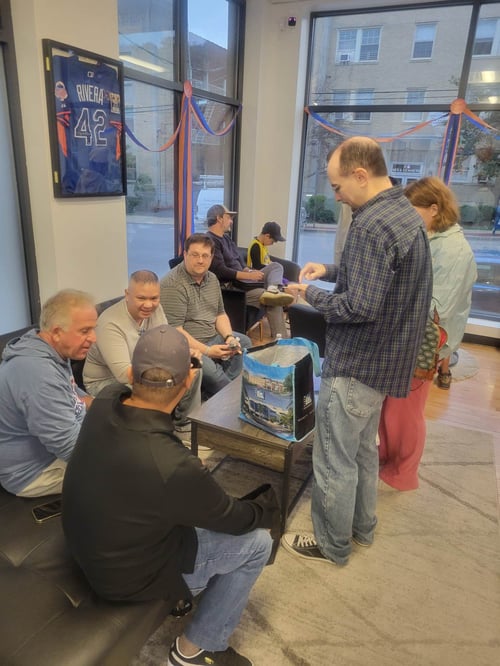 Make sure to say hello when you stop in! If you have a collection to sell, we are always interested in buying, too.
WHY CHOOSE VINTAGE BREAKS?
Vintage Breaks offers THE BEST VALUE IN BREAKING.
When you check out for a spot on the site, the price you see is the price you pay. Taxes and shipping are included! Your cards always come protected in holders. The last time you mailed a package out had to have set you back more than three bucks, right? If you buy a $3.00 spot, you get your card holdered and shipped for that price.
Lack of product in stores has been a problem; we see the same empty shelves that you do. If you can't find cards, Vintage Breaks is your solution.
FUN! Cards are our passion! Isn't is just more fun to chat with other collectors? Come hang with us and other collectors just like you during our breaks!
A Vintage Breaks, we have our main breaking show in New Jersey (The North), to go with our night owls in the South (Georgia), and the West (Arizona). Our brand new show, VB Mid-West is also coming to you live during the morning! You can always check our CALENDAR to see when we're breaking.
VINTAGE BREAKS IS BUYING!
If you have sealed wax, vintage or modern, that you are considering selling, contact us today to discuss or get our industry-leading purchase offer. We're always interested in both sealed product of both sport and non-sport. Whether you have that pack of 1977 Star Wars, that rare 1955 Bowman cello pack, a wax box of 1984 Topps football, Pokémon, or 2019 Panini National Treasures basketball you'd like to sell, we'd love to hear from you!
CONTACT US ANY TIME
If you have any questions about a product, break, shipping, or even if you're interested in SELLING a collection, reach out any time!