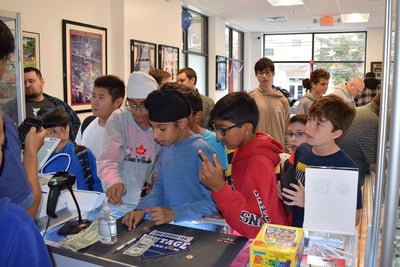 You're invited to our first ever KIDS NIGHT here at Vintage Breaks! On Friday, November 4th, we're opening our doors for the young collectors in the hobby to trade and sell sports and Pokémon cards. The first 50 kids will receive a FREE mystery gift bag, too.
Remember when you were a kid and you rode your bike to the closest gas station to buy a wax pack of Topps baseball cards with that 50 cents burning a hole in your pocket? You ripped that pack open, put the cards you needed towards your set, ate that hard stick of gum, and loved every second of it. We want to keep kids enjoying the hobby like we all did in those pre-Internet days. We're excited to open our store to you for the first ever KIDS NIGHT!
WHEN:
Friday, November 4th 3:00 PM - 9:00 PM EST
WHERE:
FREE:
The first

50

kids will receive a FREE mystery gift bag!
Food and drink will be provided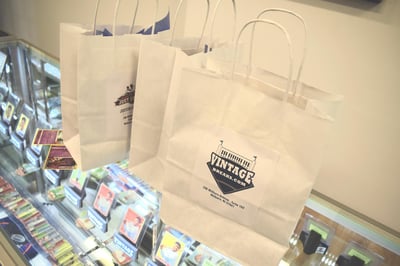 BRING:
Your Sports or Pokémon cards to trade or sell if you desire! If not, simply come enjoy!
Our store will also have Pokémon and sports cards available to buy if you're looking for packs to rip! For you, the parents, uncles, aunts, grandparents, or the holiday shopper, we will have a very wide variety of cards, autographs, tickets, packs, and holders. Please don't hesitate to ask if you're looking for something specific!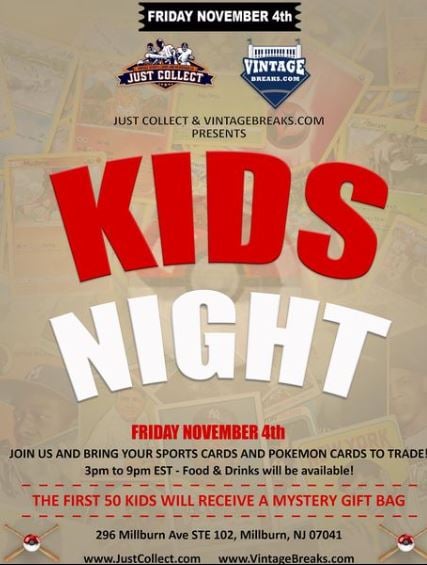 WHY CHOOSE VINTAGE BREAKS?
Vintage Breaks offers THE BEST VALUE IN BREAKING.
When you check out for a spot on the site, the price you see is the price you pay. Taxes and shipping are included! Your cards always come protected in holders. The last time you mailed a package out had to have set you back more than three bucks, right? If you buy a $3.00 spot, you get your card holdered and shipped for that price.
Lack of product in stores has been a problem; we see the same empty shelves that you do. If you can't find cards, Vintage Breaks is your solution.
FUN! Cards are our passion! Isn't is just more fun to chat with other collectors? Come hang with us and other collectors just like you during our breaks!
A Vintage Breaks, we have our main breaking show in New Jersey (The North), to go with our night owls in the South (Georgia), and the West (Arizona). You can always check our CALENDAR to see when we're breaking.
VINTAGE BREAKS IS BUYING!
If you have sealed wax, vintage or modern, that you are considering selling, contact us today to discuss or get our industry-leading purchase offer. We're always interested in both sealed product of both sport and non-sport. Whether you have that pack of 1977 Star Wars, that rare 1955 Bowman cello pack, a wax box of 1984 Topps football, Pokémon, or 2019 Panini National Treasures basketball you'd like to sell, we'd love to hear from you!
CONTACT US ANY TIME
If you have any questions about a product, break, shipping, or even if you're interested in SELLING a collection, reach out any time!